Your feet
in our hands
since 1948
At Dulwich Podiatry, our team take pride in providing our customers with high quality treatments, procedures and advice.
We are defined by our team of highly trained podiatrists, by their unique combination of podiatry knowledge and customer care.
If you need advice or would
like to speak to us, please call:
020 8693 6000
We assess foot conditions across all age groups, including those associated with diabetes and arthritis, related to gait or foot structural abnormalities or caused by badly fitting footwear.
You will experience the best podiatric care at the Dulwich Podiatry.
WE ARE OPEN:
MON – WED: 9:00AM – 5:00PM
THURS: 9:00AM – 8:00PM
FRI: 9:00AM – 5:00PM
SAT: 9:00AM – 4:00PM

HOME VISITS ARE AVAILABLE FOR THE
HOUSEBOUND IN AND AROUND DULWICH.
Our online appointments provide you with a comprehensive podiatry service and advice where possible.
They were initially created during the Covid-19 pandemic and provide you with another option for obtaining podiatric advice.
Got a question?
Leave your details here and we will get back to you within 24-48 hours.
PRICE LIST
INITIAL CONSULTATION
£76-£246
FOLLOW UP
£63-£108
Who we are
Our team of podiatrists have a wide range of expertise, enabling referral within the practice when specialised treatment is required. All our podiatrists are members of The Royal College of Podiatry and are regulated by the Health and Care Professions Council. The podiatrists are supported by our administration team.
Our Testimonials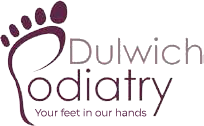 Dr Iyavoo was so helpful and great in her communications and assistance. Fully recommend and had a great appointment, truly. Thanks again!
Thomas S.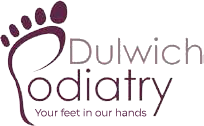 You are doing an excellent job. Felt very relaxed. Thank you!
Patrick L.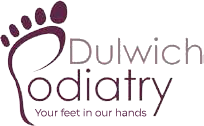 Great session. Very knowledgeable.
Nicholas B.