Get to know our podiatrists: Breaking into the podiatry industry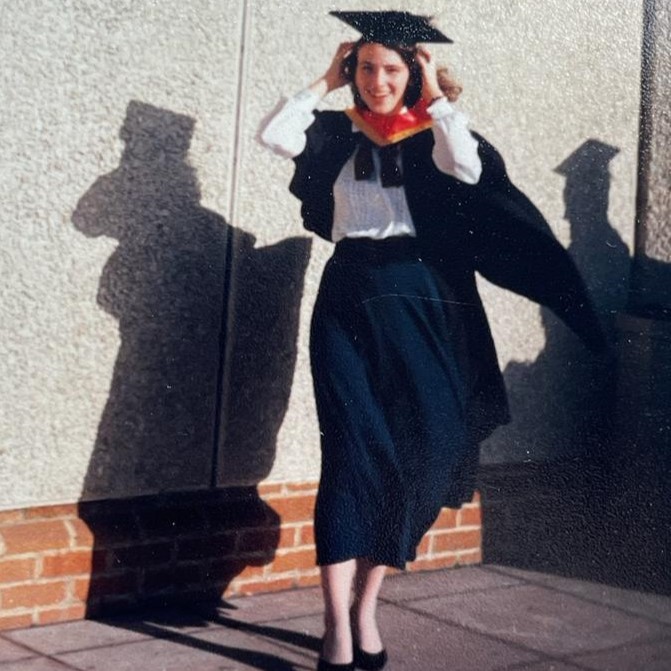 Month on month our podiatrists take turns to write the Dulwich Podiatry blog to share their knowledge on all things podiatric. In this month's blog we are shifting the perspective to learn more about them and how our podiatrists Debbie, Hema, Michaela and Jack gained the expertise they have today.
Read the Dulwich Podiatry Ltd podiatrists sharingtheir journeys to becoming the experienced podiatrists you know from the practice.
When did you know that you wanted to be a podiatrist?
DEBBIE: I spent the summer after my 'O' Levels with a local chiropodist and found it fascinating how much you could tell about a person from their feet.  I could also see the satisfaction of having a patient come into the clinic in pain and leaving "walking on air".
HEMA: I have always wanted a career in the healthcare profession, but it was not until I received my 'A'Level results and went through UCAS clearing in the hope of getting onto a degree course, that I stumbled across podiatry as an option. I researched the course and found it was suitable for me.
MICHAELA: I knew I wanted to be a podiatrist from about 7 or 8 years old. I noticed that everyone's feet were different, and my mum told me that I should become a chiropodist – as it was more known as then. When it then came to studying, I went to UEL straight from 6th form.
JACK: When I was around 16, I played a lot of cricket at a high level and got a ball to the toe. Following that I had to go to a podiatrist as I had a very infected ingrowing toenail. I had minor nail surgery and found it quite interesting. As I was quite into biology at college, I thought this could be a possible career path.
What the most challenging part of the journey?
DEBBIE: The most challenging part of the journey was trying to find that first job.  I ended up working part-time for the NHS and running a small home visiting practice.Shortly after, I took over an established practice in SE London (now Dulwich Podiatry). I was 8 months pregnant at the time; THAT was challenging!
HEMA: The most challenging part was when I returned from a career break. I had to refresh myself with the academic content and training, but I had an excellent mentor (Debbie) who guided me with great patience.
MICHAELA: Managing expectations. Some conditions take a few treatments to resolve and where I like immediate results, sometimes this is not possible.
JACK: My third-year placement in Kent as we saw all the gruesome, worst possible versions of lots of conditions affecting the foot.
What was the most unexpected part of becoming a podiatrist?
DEBBIE: The most unexpected part was the depth and breadth of the career, the specialism options, the flexibility.  I had always been interested in forensics, so discovering forensic podiatry was really exciting! There is always something new to learn and enjoy.
HEMA: The only unexpected thing at the start of my career was that podiatrists could administer local anaesthetic and certain antibiotics which is great.
MICHAELA: That I would meet my now husband while at work!
JACK: Discovering Dulwich. Coming from Brighton, I helped the medical team at the London marathon in 2019. There I networked with other podiatrists and discovered that Dulwich Podiatry were hiring and applied for a job here. Otherwise I wouldn't have even known Dulwich was a place!
What advice would you give to your younger self during your training?
DEBBIE: The advice I would have given my younger self during training is to be more questioning – people are always willing to help.
HEMA: Stay focused and it will be worth it in the end.
MICHAELA: You cannot buy or learn wisdom or experience as that comes with time.
JACK: Ask more theoretical questions, quite often with podiatry no condition looks the same on all patients. There are always surprises.